Numbers Tell Part of the Story
Our team works hard (and smart) to achieve high marks in #efficiency and #quality.

In 2022 we coupled a high quality-based ranking from Patent Bots (#8 overall, #1 with 200+ issued patents) with a high efficiency-based rating from Patexia (#5)
2022 Top 10 for Overall Quality and Quality in Tech Centers 2100, 2600 | In 2022, Patent Bots ranked FIG. 1 #8 in Overall Quality. The firm was #1 for Quality among firms that issued 200+ Patents, and was also Top 10 in Tech Centers 2100 and 2600.



2022 Top 10 Best Performing Law Firm Overall in Patent Prosecution | Out of 3500 firms ranked, FIG. 1 was the #5 best performing law firm overall.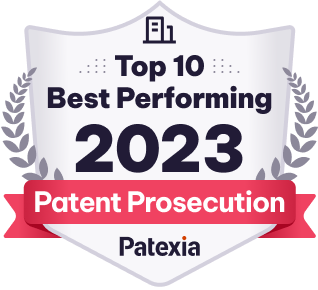 If you would like to learn more about FIG. 1 Patents, please email us at info@fig1patents.com.

References: